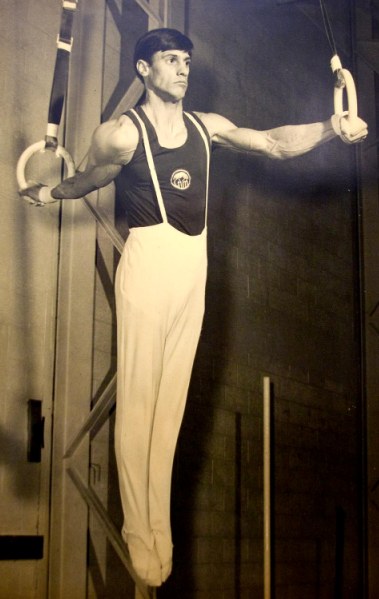 Be it as an athlete, a coach, an administrator, or an agent, Bill Parise has exemplified sports excellence at all levels.
As an athlete, he was captain of an undefeated college gymnastics team at the University of New Mexico. As a gymnastics coach, he had a record of 102 victories to just one defeat. As an administrator, he has become one of the most respected leaders in a world-renown organization. As an agent, he has represented NFL All-Pros and gold medal-winning Olympians.
All of these traits are what landed Parise in the Hall of Fame.
A graduate of The University of New Mexico, Bill also did his post graduate work there in the area of Exercise Physiology. As a professional, Bill has developed a reputation as a gifted leader. He has been CEO of YMCAs for 35 years, where he has demonstrated those leadership skills. During his professional work he has led the Beaver County YMCA from a near bankrupt organization to one of the finest YMCAs in America, building a 72,000-square-foot state-of-the-art award-winning building with 11,000 members.
Bill has been involved in the representation of professional athletes since 1984, handling pro football players -- most notably former NFL Defensive Player of the Year James Harrison -- and Olympic track athletes and has represented them at the highest level. In the 2000 Sydney Olympics, Bill represented 15 athletes, including six gold medal winners.
A registered NFLPA representative, Bill was also recognized as one of the elite trainers in America, specializing in speed.
Also a member of the Butler County Sports Hall of Fame, Bill has served on numerous boards including the Rochester School Board, the Board of Trustees for the Western Pennsylvania School for the Deaf, the Aliquippa Hospital Board of Directors, the Salvation Army Board of Directors, the Co-op for Economic Development Board of Directors, and the St. Jude Golf Club Board of Trustees.
Bill has been married for 42 years to his high school sweetheart, Linda, a secretary at Rochester High School and 1995 Pennsylvania Volunteer of the Year. They have two children, Chad (who is profoundly deaf) and Devan, a former PIAA state track champion who was a scholarship athlete at Indiana University of Pennsylvania.