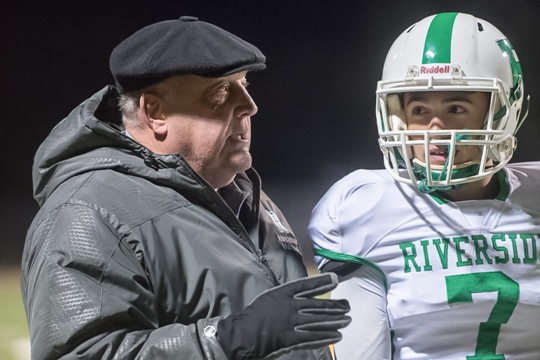 Ron Sciarro's childhood dream to wear the orange and black of Beaver Falls not only came to fruition, but Ron became one of the Fighting Tigers all-time greats on the diamond and the gridiron. In the 1960s, he earned seven varsity letters: three in football, three in baseball, and one in basketball.
In Ron's junior year, led by Beaver County Sports Hall of Famer Joe Smartz, the Tigers defeated Bethel Park 7-0 at Forbes Field and claimed the WPIAL Baseball Championship. Ron hurled a one-hitter in the game and finished the season 9-0 with a 0.11 ERA. As a senior, Ron quarterbacked the Tigers' 8-2 football team under Beaver County Sports Hall of Famer Larry Bruno and was selected to play in the Pennsylvania Big 33 Game.
Ron graduated from Beaver Falls in 1970 and accepted a football scholarship to attend the University of Kentucky, where he played quarterback for the Wildcats for two seasons before transferring to Slippery Rock University, where he would finish his college playing days on the baseball diamond. During his two seasons with the Rockets, Ron led a pitching staff to the district championship in 1975 and was named to the NAIS All-American team in 1974. Ron was drafted by the Pittsburgh Pirates in 1973, but he decided to continue his education.
Ron began his football coaching career at Riverside High School in 1977 as an assistant coach under his mentor, good friend, and Beaver County Sports Hall of Famer Karl Florie. The Panthers made the WPIAL playoffs from 1981 to 1985, and the 1984 team played in the WPIAL Championship Game, ironically against Beaver Falls, falling by a point. The following season, Riverside claimed the WPIAL title in a win over Swissvale in 1985.
Ron took over as the head coach in 1987, compiling 60 wins, 27 losses, and 3 ties. The Fighting Panthers were among the WPIAL Class AA's elite, making three consecutive trips to the league title game between 1991 and 1993.
In 1995, Ron guided the Chartiers Valley High School Colts to their first non-losing season in seven years. One year later, the Colts had their first winning season in 17 years and in 1997 made its first playoff appearance in 25 years. Ron stepped away from head coaching in 1998, but returned to Beaver Falls to assist Coach Ryan Matsook for two seasons. Ron also served as a volunteer assistant, working with the QBs at Geneva College. Surprisingly, in 2016, he returned to Riverside, and, in his first season back, the Fighting Panthers went 9-3 and made the WPIAL Semi-Finals.
Ron and his wife Barb have three children: Jason, Justin, and Jenelle.