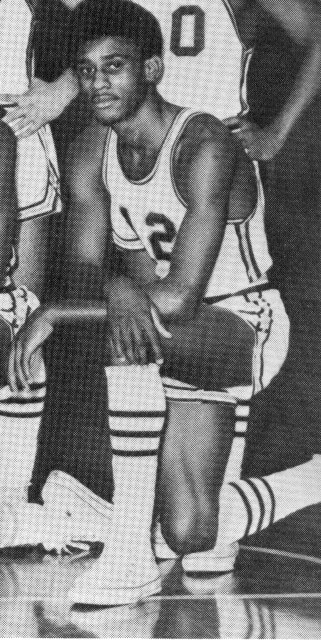 At a school that has one of Beaver Countyís more storied athletic traditions, Larry Slappy established himself as one of Midland's all-time great multi-sport athletes.


Slappy helped lead the Leopards to the 1971 and 1973 WPIAL and PIAA State Basketball Championships. Despite being just a sophomore when Midland captured the Class B Titles in 1971, Larry played a pivotal role on the club and became a starter early that season. Slappy scored 20 points in the WPIAL Championship Game as a 10th grader. He was the senior leader and Captain of the 1973 squad. Both teams were coached by Ed Olkowski.
Slappy also helped Midland to appearances in the WPIAL Football Finals in 1971 and 1972. As a running back, he rushed for 3,099 yards, averaging 8.8 yards per carry, and scored 270 points, 41 touchdowns, and 12 extra points. He started in his first varsity game as a sophomore. Midland was 10-0 in 1970, but did not qualify for the WPIAL Playoffs due to a lack of quality points in the antiquated Gardner Points System.
Larry became Midlandís all-time leading rusher and had his #13 jersey retired, the only Leopard to be so honored. As a senior, he was the WPIAL Class B Most Valuable Player in football.
Slappy made the decision to play basketball at the NCAA Division-I level, and teamed with fellow Midland state champion George Green on the Ohio University Basketball team, which played in the NCAA Tournament. The Bobcats lost in the Mideast Regional to Marquette, a Final Four team in 1974. Larry later transferred to the University of Richmond and completed his college career with the Spiders.
Professional basketball called Larry to Europe where he played for over a decade. After retiring from the game, Slappy stayed abroad and still resides in Brussels, Belgium.